Thank you for Making Lives Better!!
Thank you for supporting Road To Responsibility (RTR) and our 28th Annual Making Lives Better Gala.  Thanks to you we raised more than $165,000!  All of the money raised will help us continue to provide a home, a job, therapy, and a community for more than 1000 people we serve throughout the South Shore and South Coast.
In case you missed it…CLICK HERE to see highlights from this year's gala!  Thank you to everyone who helped make it a success including our Board of Directors, friends, supporters, volunteers, staff, and especially our sponsors…
Gala Sponsor: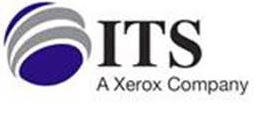 President's Circle:
Diamond Sponsor:
Platinum Sponsor:
Baker, Braverman, & Barbadoro, P.C.
Gold Sponsor:
Black Rock Advertising & Publishing, Burke Distributing Company, Brait Builders, HUB International, Pattricia Clark
Silver Sponsor:
Screenprint/Dow, Mr and Mrs Peter and Ellen Fallon, Marcum LLP
Bronze Sponsor:
Campanelli, Roche Bros. Twin Rivers Technologies, 95.9 WATD, Granite City Electric, Donald and Sharon Clancy
On behalf of more than 1000 people we serve, thank you for making their lives better!  We look forward to seeing you again NEXT year…September 22, 2017!